Nanak Singh (1897-1971), a prolific writer, has been called the father of the Punjabi novel. He made significant contributions to various literary genres. For him character was the determination of incident and incident the illustration of character. His greatest contribution to Punjabi fiction is its secularisation. He depicted excerpts from contemporary life, cloaked with a veil of romantic idealism.
Born in a poor family and deprived of a formal education, he started writing at a fairly early age. His first publication, a set of hymns written in 1918 in praise of the Sikh Gurus sold over a hundred thousand copies before he was 21.
Present at the infamous Jallianwala Bagh massacre in 1919, when British troops killed almost a thousand persons when they fired at an unsuspecting crowd of civilians who had gathered to protest in a local park, Nanak Singh was among the few who survived. He responded with 'Khooni Baisakhi', an epic poem that mocked at colonial rule and was therefore banned by the British government. Nanak Singh, drawn into India's freedom movement, was jailed in 1922 on charges of participation in unlawful political activities.
The months spent in captivity gave a new direction to Nanak's literary pursuits and over the next 47 years, he wrote an incredible 40,000 pages in immaculate, hand-written Gurmukhi (Punjabi) script. Recognition came in the form of a host of honours, including Punjab's highest literary award in 1960 and India's Sahitya Academy Award in 1962. (Seeing here receiving the award from Dr. Radha Krishanan, vice President of India)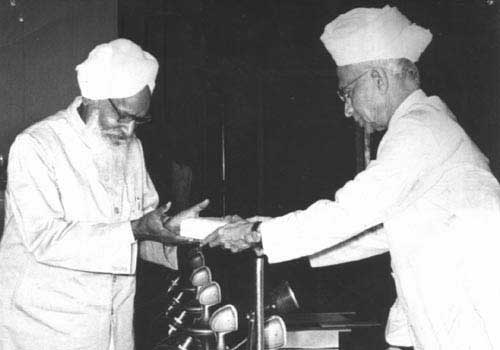 The novel Pavitra Paapi was written in 1942 and immediately became popular and won literary acclaim as a genuine Nanak Singh classic. It was translated into Hindi and several other Indian languages and was adapted into a blockbuster film in 1968. Now the novel is currently in its 28th reprint in Punjabi. Pavitra Paapi or Saintly Sinner, is the first of Nanak Singh's books to be adapted into English by Navdeep Suri (for details see:- http://www.saintlysinner.com/about-navdeep-suri.html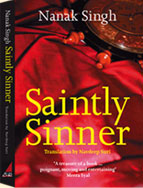 A COMMEMORATIVE Postage Stamp in honour of the doyen of Punjabi literature was issued on 10th January 1998.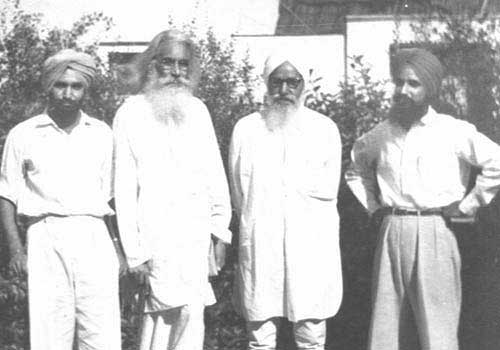 The meeting of two great personalities of our times - artist Sobha Singh and writer Nanak Singh